Libraries and communities across Queensland have fallen in love with the NAO robot, and SLQ wants to make sure everyone – from Birdsville to Bundy to Bloomfield – has a chance to interact with this cutting edge technology. State Library has purchased a NAO robot that will be loaned just like other collection items to libraries across the Rural Libraries Queensland network.
…but before it can be loaned, this robot needs a name!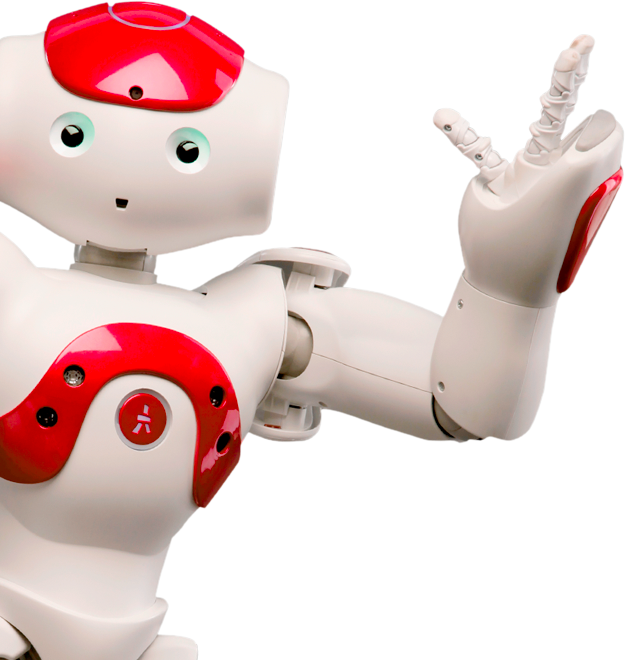 We're holding a naming competition and the prize will be first chance to have the robot on loan.  Simply comment on this blog post with your suggested name.
The winning name will be announced at the upcoming Digital Inclusion Forum on 26-27 June, and the newly named robot will begin its journey travelling from library to library.